Injury setback for self-driving at Tokyo Paralympics
A golden PR opportunity for driverless cars backfired badly this week when a Toyota self-driving e-Palette shuttle bus hit a visually impaired athlete at the Tokyo Paralympic Games.
It had all been going so well. A fleet of eye-catching autonomous electric vehicles successfully ferrying competitors and officials around the Olympic village was a major triumph for the self-driving industry, and Toyota in particular.
But this Olympic fairy tale received a nasty reality check when a slow-moving e-Palette collided with Japanese judo veteran Aramitsu Kitazono, apparently ending his medal hopes.
Kitazono had been due to face Ukraine's Dmytro Solovey the following day, but didn't take to the mat. Toyota Chief Executive Akio Toyoda swiftly apologised, but the damage was done.
We first covered the e-Palette last year in our interview with Yosuke Ushigome, Director at Takram, who worked on Toyota's future car concepts.
Somewhat ironically now, given the accident involved a blind man, our headline endorsed "flickering lights to replace eye contact in facilitating trust". Perhaps audible warnings are also warranted.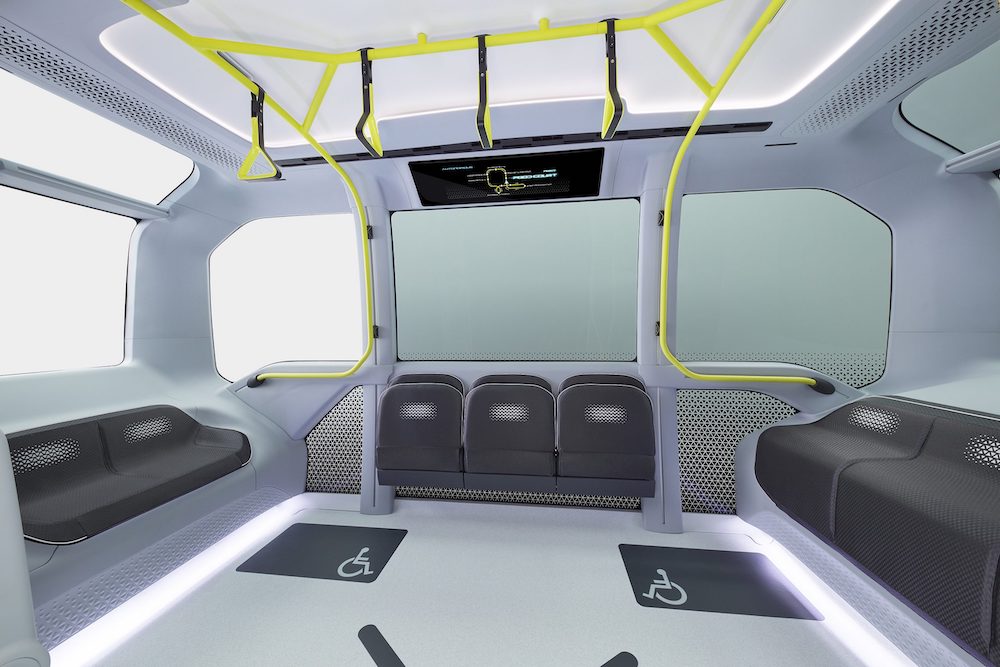 "Throughout the development process, athletes, especially Paralympians, helped us understand how the e-Palette could be adapted and upgraded to better meet their needs for simple, convenient and comfortable mobility," said Takahiro Muta, the project's development leader, in 2019.
Hindsight is a wonderful thing. Last December, the idea of these autonomous vehicles playing a practical role at this showcase sporting event was enticing, to say the least – some questioned whether it would even be possible.
Now we are left with Toyoda's grim assessment of the incident. "It shows that autonomous vehicles are not yet realistic for normal roads," he said.
Use of the e-Palette fleet was suspended for several days but has now resumed.