Snow way! Finland successfully trials L4 self-driving in worst weather for years
At this week's FT Future of the Car Summit, Volkswagen Group CEO, Herbert Diess, predicted it could take years for self-driving cars to master extreme weather.
He's probably right, but the technology is progressing at a startling rate. See this incredible footage from testing in Q1 2022 by Finnish self-driving company, Sensible 4:
Conducted in Tampere, southern Finland, the two-and-a-half month pilot scheme involved two self-driving Toyota Proace vans operating in mixed traffic on a 3.5km route at up to 30km/h, in what Sensible 4 describe as "the worst and most challenging winter conditions in years".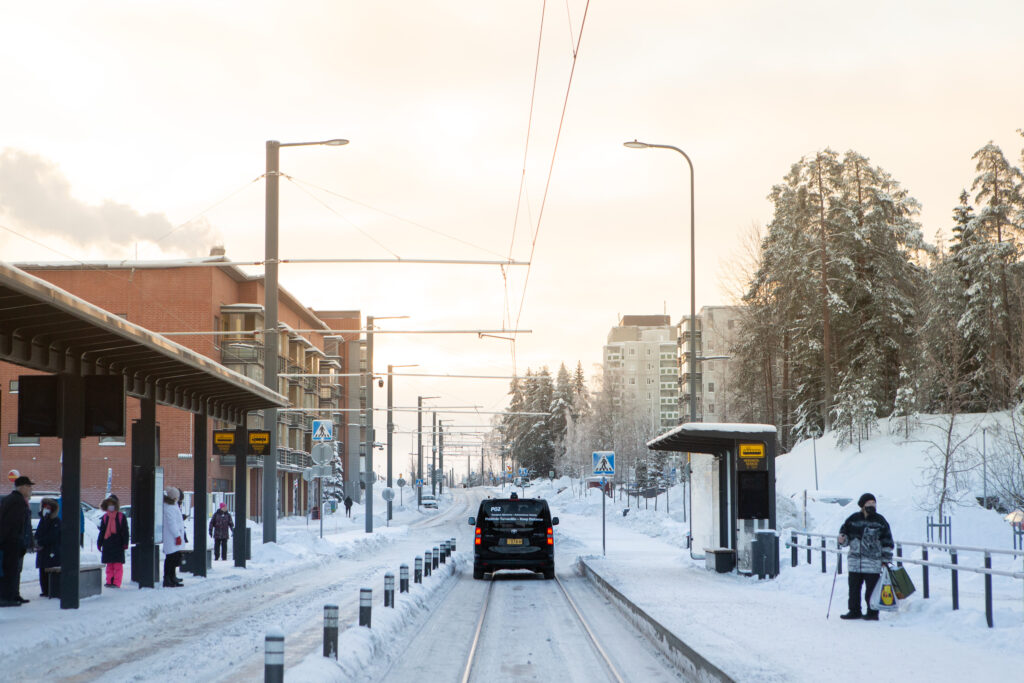 The treacherous conditions included temperatures below -20°C, heavy snowfall, freezing rain, and additional slipperiness due to temperature variations around zero degrees. Not exactly the glorious sunshine of San Francisco, or even Margate for that matter!
Sensible 4 develops SAE Level 4 full-stack autonomous driving software potentially capable of giving any vehicle self-driving capabilities. The technology combines software and information from different sensors to enable operation, it claims, "in all weather conditions".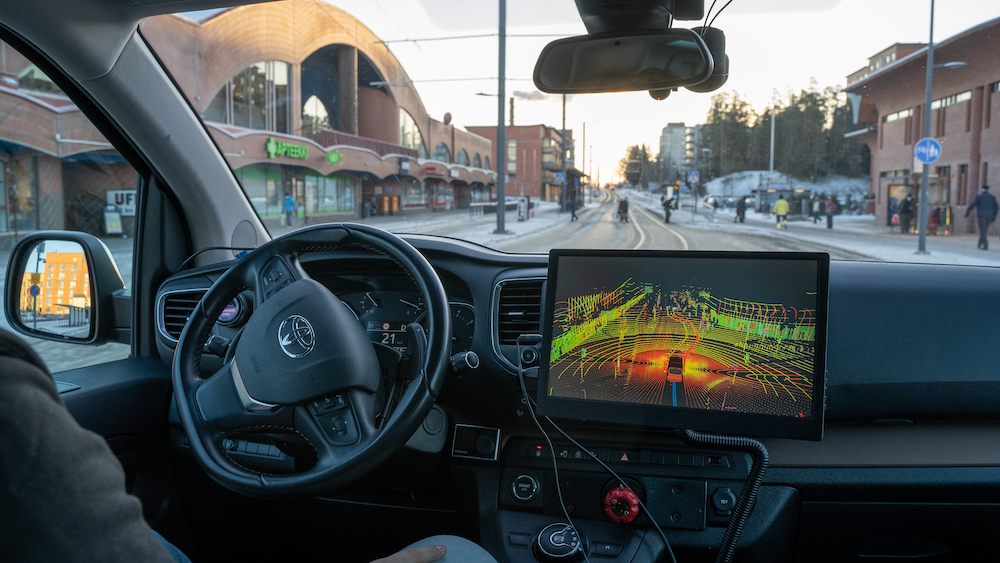 The pilot was a part of the EU-funded SHOW project, with an aim to find out how autonomous vehicles could work as a part of future urban transportation.
Public reaction to the vans – emblazoned with the slogan "I'm Driverless" – was said to be positive.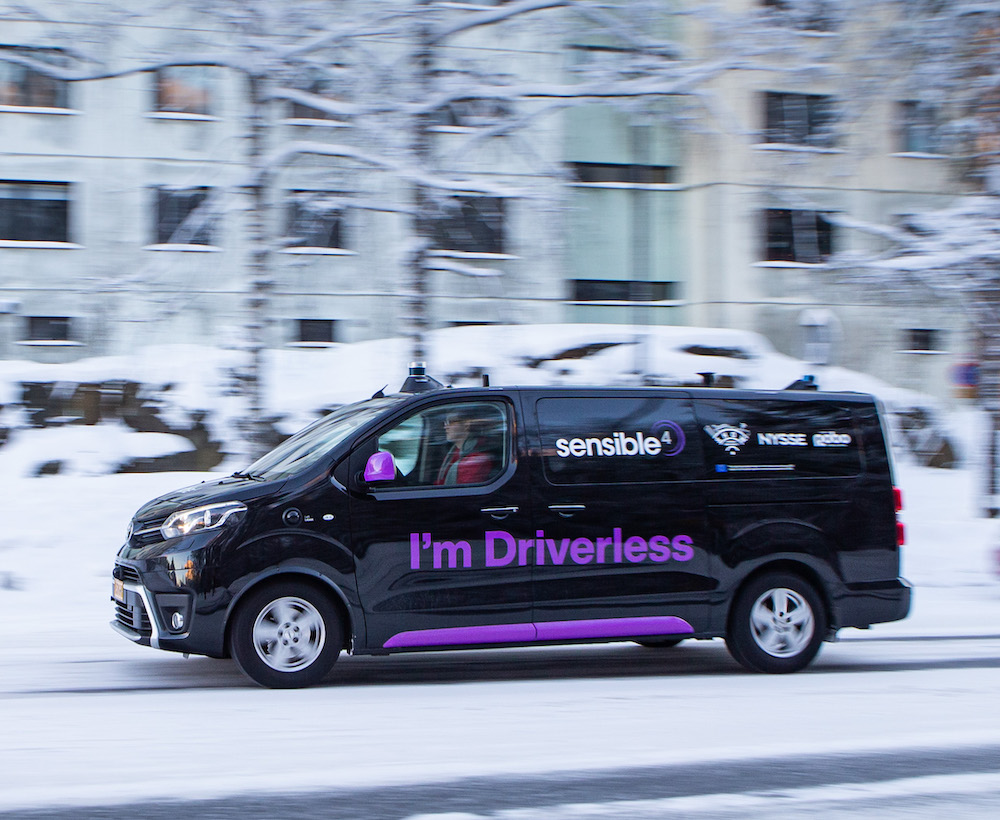 Mika Kulmala, Project Manager for the City of Tampere, said: "The self-driving vehicles ran smoothly and felt safe. In the future, I see these kinds of vehicles complementing the public transportation system for certain routes and amounts of passengers.
"We still need more testing to make sure of reliability, and that the service either brings cost-savings or gives a better service level to the population."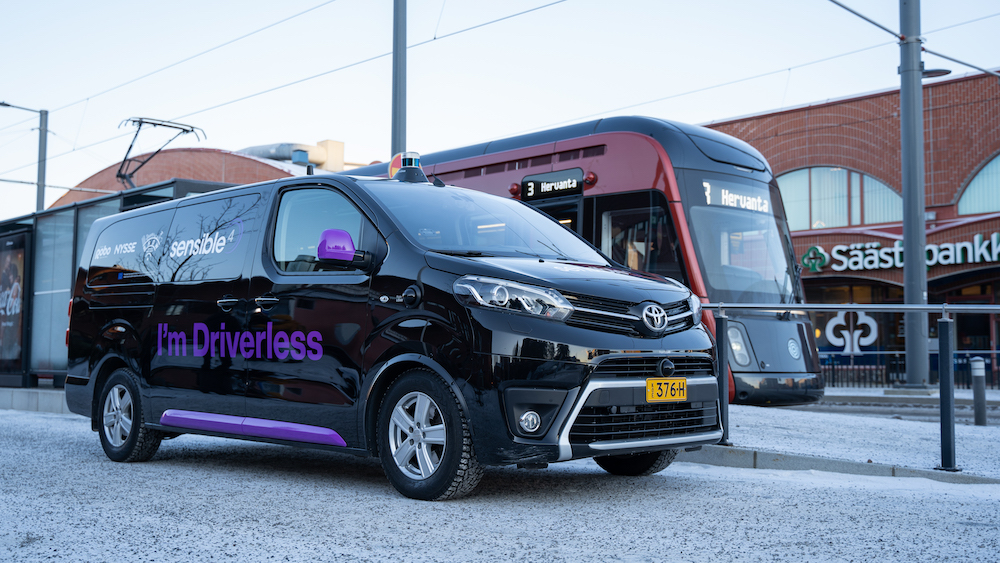 The project's national coordinator, Pekka Eloranta, from Sitowise, added: "We got a good amount of passengers to try and test the service, even some regular customers.
"Also, we were able to collect feedback, for example, concerning accessibility. This aspect is important to take into account to be able to provide service to all user groups in the future."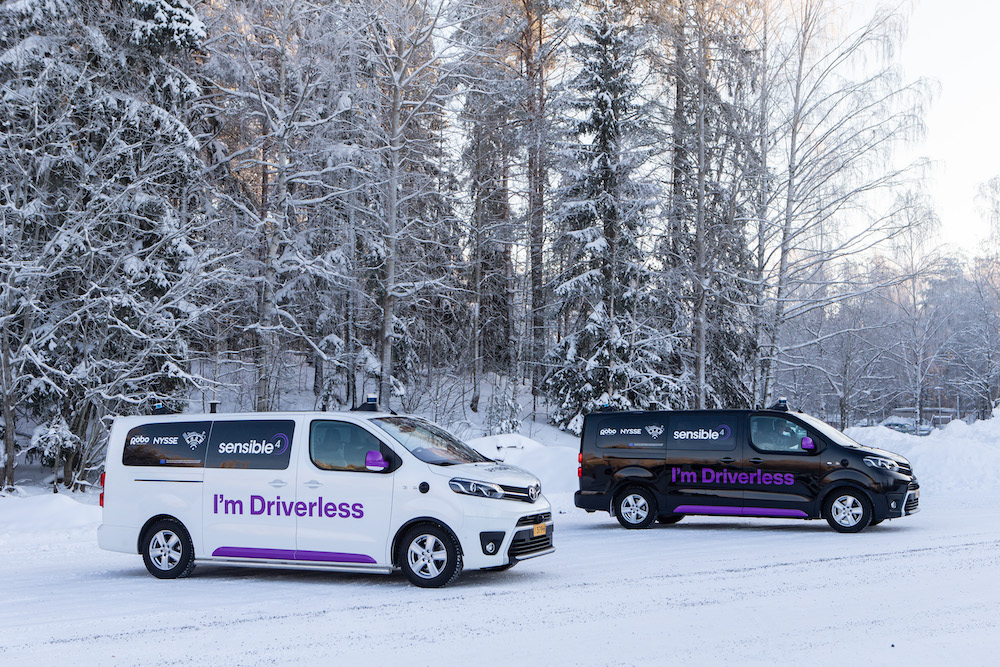 Jussi Suomela, of Sensible 4, was understandably very satisfied. "This pilot was valuable for understanding the customer and end-user needs better, including especially the accessibility aspects," he said.
"The weather was exceptionally snowy but the software and vehicles performed well and we were able to collect important test data of the extreme conditions and experience of the challenging weather."
Sensible 4 will continue operating pilots later this year in Norway, Switzerland, Japan and Germany.