Just in time for Eurovision, one of the UK's leading self-driving companies, Oxbotica, has a signed a long-term strategic partnership with Swedish disruptive mobility organisation, NEVS.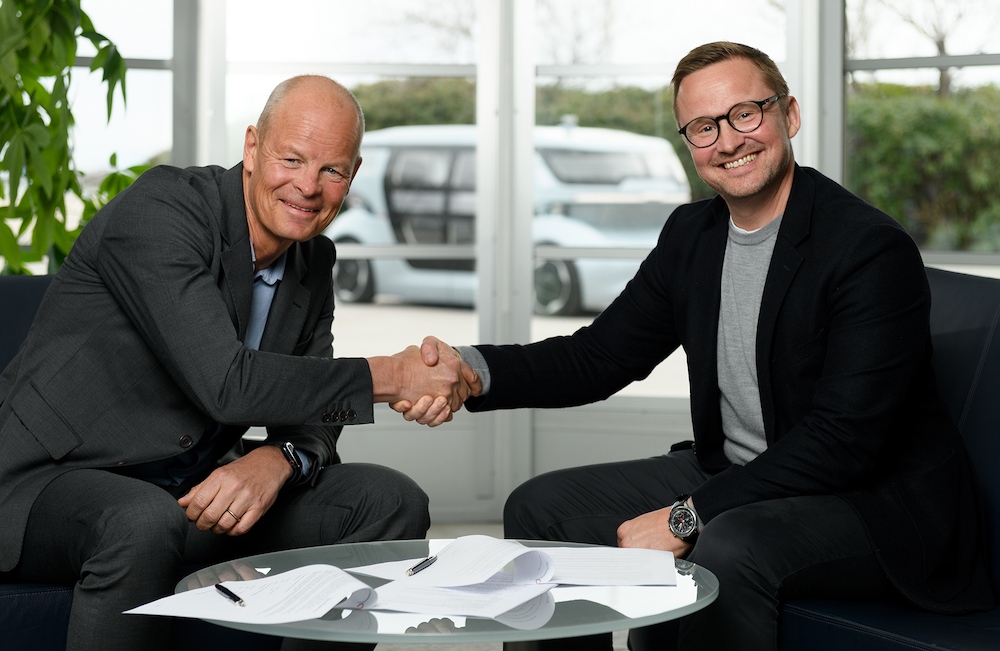 The agreement will see Oxbotica integrating its Driver autonomy system into NEVS' eye-catching Sango electric vehicle (EV). The result: a fleet of self-driving, all-electric vehicles providing on-demand mobility services on geo-fenced public roads by the end of 2023.
"Gimme, gimme, gimme a robotaxi after midnight" as Swedish super troup and multi-Eurovison winners, ABBA, nearly said.
If successful, "multiple projects in Europe" will follow in 2024 and, from 2025 onwards, the solution will be "scaled across the globe".
Self-driving collaborations
Oxbotica is building a reputation for major collaborations and Cars of the Future was on the money (money money) with news of its all-weather radar localisation solution for automated vehicles (AVs) with Navtech Radar, and its AV trial at BP's Lingen refinery in Germany.
You can read more about the Oxford University spin-out's vision in this 2021 interview with Co-founder and CTO, Professor Paul Newman.
Its new partner, National Electric Vehicle Sweden AB (NEVS), was established in 2012, with roots from the 1940s, and is based in Trollhättan in Sweden's famous automotive cluster.
Official comments
Commenting on the NEVS partnership, Gavin Jackson, new CEO at Oxbotica, said: "The combination of Oxbotica Driver and this stunning, next-generation, electric vehicle is a perfect match.
"It allows us to create an urban mobility service that will make roads safer, cleaner, and less congested, and provide customers with a new way to travel. The partnership will truly change how the earth moves and I can't wait to see the first vehicles out on the road next year."
Stefan Tilk, President at NEVS, said: "Having a partnership with Oxbotica and being able to progress substantially with its autonomous stack as the "driver", will indeed make the ecosystem of our mobility solution complete.
"Through this partnership we will be able to deploy pilots and commercial fleets – ensuring a breakthrough in the movement of people in a green, safe and smart way, paving the way for sustainable cities."
As detailed in Queen's Speech 2022 lobby pack, the self-driving sector is predicted to be worth £41.7bn to the UK economy by 2035. The winner takes it all, apparently.